It's Showtime for Beetlejuice: The Musical!
Home » Blog » DCHauntedHouses.com News and Updates
October 17, 2018 By Wendy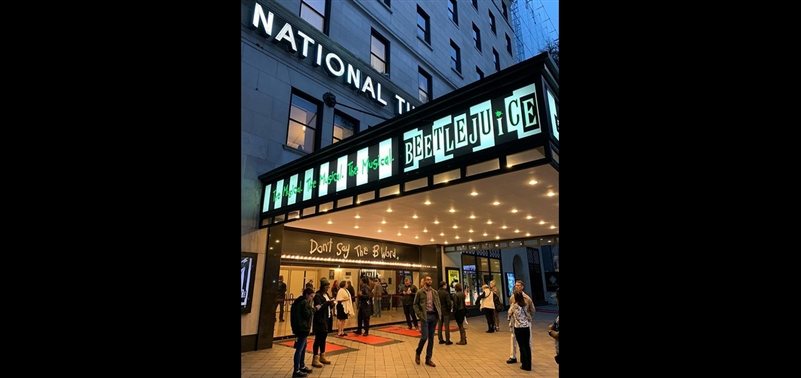 Beetlejuice, The Musical premieres Oct. 14 – Nov. 18
Photo by:
National Theatre Washington, D.C., via Instagram
Beetlejuice, The Musical officially premieres on Oct. 14 – Nov. 18 at D.C.'s National Theatre. The musical is based on Tim Burton's classic film "Beetlejuice." The story is unusual and strange, surrounding a teenager named Lydia Deetz who is obsessed with the whole "being dead thing." Fortunately for her, she finds herself in a new house that is haunted by a deceased couple and a degenerate demon named Beetlejuice.
See what adventure awaits when Beetlejuice comes up with a plan that includes exorcism, arranged marriages and great scares. In the musical, Alex Brightman stars as Beetlejuice, Sophia Anne Caruso stars as Lydia, Kerry Butler stars as Barbara and Rob McClure stars as Adam. The musical is directed by two-time Tony Award nominee Alex Timbers.
Beetlejuice, The Musical hits Broadway in Spring of 2019.
Let us know in the comments below if you're a Beetlejuice fan!