Modern Family's Halloween Special "It's The Great Pumpkin, Phil Dunphy" Packed With Laughs; Sure to Be an Instant Classic
Home » Blog » Little Ghost & Ghouls Corner , Halloween Headlines
November 7, 2017 By Cait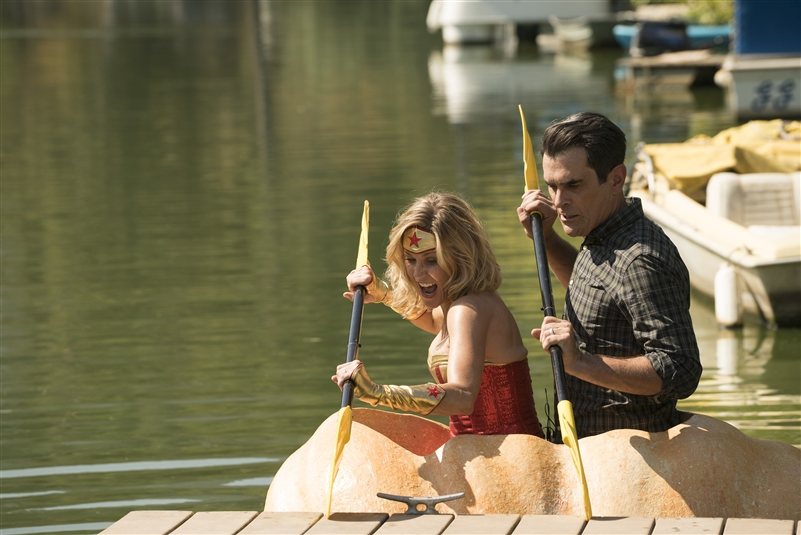 Photo by:
Disney ABC Press.
Halloween might've been a week ago, but that doesn't mean the fun has to end! There are plenty of Halloween Specials that have aired over the last few weeks that you can watch On Demand through your Cable Provide, Hulu, or through other On Demand TV Services. One of our favorites this year was It's The Great Pumpkin, Phil Dunphy.
Not only is there a prank that involves an absolutely giant pumpkin...er, car, that goes completely awry (video clip below), but there's a pumpkin boat race, which leaves us asking lots of questions, like - "where do people get pumpkins these large?", and "how are there enough people with giant pumpkins that are willing to use them as boats all in the same place?"
Regardless of our pumpkin boat-related questions, one thing is for sure, and that is that this episode is absolutely hilarious. As the kids all grow up, and grow out of many of the coveted Halloween traditions of yesteryear, Phil and Claire try to form new Halloween traditions of their own, including participating in what looks like the most amusing pumpkin race ever.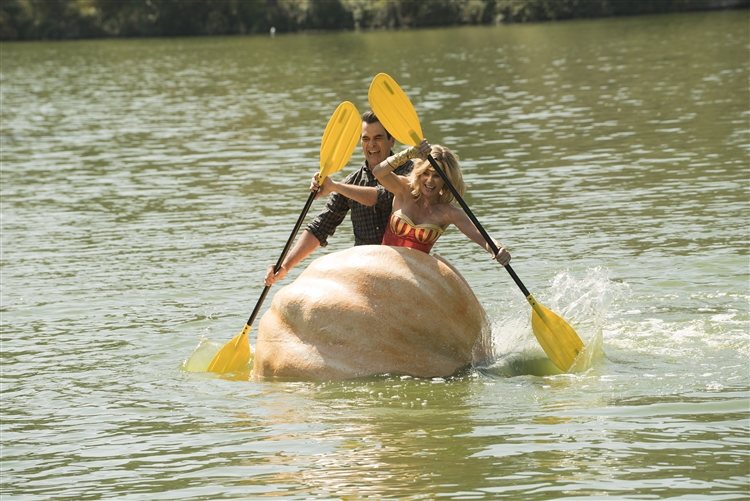 Photo by Disney ABC Press.
All in all, like most Modern Family episodes, the entire family comes together at the end, and there's a ton of fun had by everyone. Other than the fact that there's an epically large pumpkin that is both driven on land, and raced down a river, we don't want to spoil this one for you - you'll need to check it out for yourself to see how it all comes together!
Did You Watch the Modern Family Halloween Special? Share Your Thoughts in the Comments Below!