7 Unique Ways to Enjoy All of That Excess Halloween Candy Your Little Ghost & Ghouls Brought Home This Halloween
Home » Blog » Halloween's Hottest Trends, Little Ghost & Ghouls Corner , Scary-Good DIY Ideas, Washington DC Haunt News, Halloween Headlines
November 2, 2017 By Cait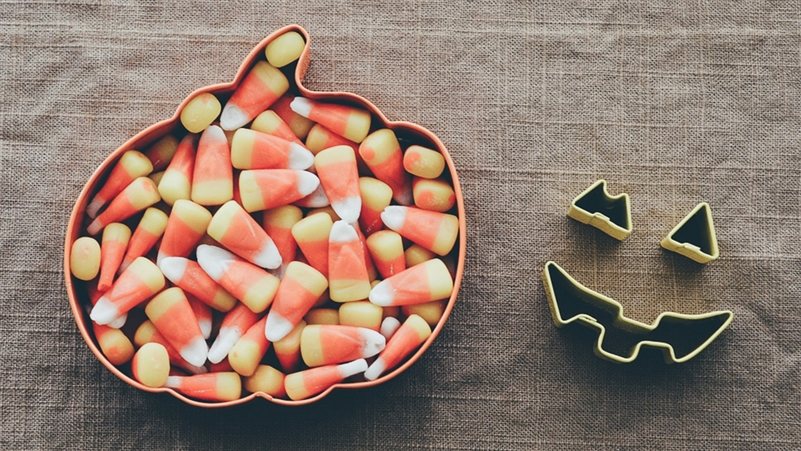 There are plenty of great ways to enjoy your leftover or excess Halloween Candy post-holiday!
Photo by:
DH_Creative, via PixaBay.
Now that Halloween's gone, the question of what to do with the tremendous amount of Halloween Candy that your little ghosts and ghouls brought home this Halloween. While everyone is sure to be indulging is some candy in the traditional way by diving right in, we've put together some fun ways to enjoy a few of those sweet treats over the next month or so.
If your home is seemingly bursting with leftover sweet treats, and delicious candies your trick or treaters brought home, you'll love these alternative candy ideas that will help you get through your Halloween Candy Haul this November.
Make Some Halloween Candy Bark - Halloween Candy Bark can basically be whatever you want it to be. You need to melt chocolate, and then basically add in all of your chocolatey treats, and other candies that pair well with chocolate - pretzels, peanuts, popcorn, broken up tiny candy bars, and more! Head over to Google - there are literally thousands of recipes for Candy Bark, and tons that are Halloween-Specific that you'll definitely want to check out for inspiration for this one!


Add Some Small Chocolates & Candy Corn to Your Trail Mix - Have a bunch of tiny chocolates (Malted Milk Balls, Milk Duds, and other Tiny Chocolate Candies) at home still? Toss some in with your Chex mix for a sweet twist on trail mix!


Bake a Candy Bar Pie - Ok, so this is a newer trend. Half chocolate candy, half cookie, and half pie (yes, three halves!), this is an epic treat that consists of an obscene amount of candy, sugar, and deliciousness, and there are a ton of Candy Bar Pie recipes on Pinterest, Instagram, and of course, YouTube for different variations of this indulgent post-Halloween treat.


Freeze the Excess Chocolate - Chocolate freezes extremely well, so if your kids brought home pounds upon pounds of it, then it mike make sense to freeze some of the Halloween chocolate treats they brought home this holiday, and bust 'em back out a few pieces at a time over the upcoming months for a yummy treat or quick pick-me-up.


Toss Some Chocolates In Your Morning Joe - Love mocha drinks from Starbucks, Dunkin Donuts, and other Coffee Shops? then you'll love this one - toss a Hershey's mini or other small piece of chocolate into your morning coffee for a sweet indulgence that's downright delicious. Bonus points for using chocolates filled with caramel (we recommend using Rolos)!


Bake Up Some Cookies Filled or Topped with Candy - This is a great one for M&Ms, and other small chocolate treats. If you've got a ton (which you likely do, since M&Ms are one of the top Halloween treats), why not repurpose some of those sweet treats into a new sweet treat that the whole family will love!


Donate Your Excess Candy to Our Troops Overseas - Have you heard of Operation Gratitude? Each year, they collect hundreds of thousands of pounds of Halloween Candy to put into care packages for the troops overseas. If you'd like to find a truly wonderful way to make the most of your leftover Halloween candy without wasting any, then you'll definitely want to donate some to Operation Gratitude, who uses it to send care packages to troops overseas. Click here to find out more, and for an interactive map with local Candy Drop Off Points around the country, where you can donate your excess Halloween Candy.
How Will You Be Enjoying Your Halloween Candy Haul? Have Anything Special Planned?
Let Us Know in the Comments Below!