The White House Gets Decked Out in Spooky Decor for the Halloween Holiday
Home » Blog » Washington DC's Local Halloween Fun Guide, Washington DC Haunt News, Halloween Headlines
October 31, 2017 By Chelsea T.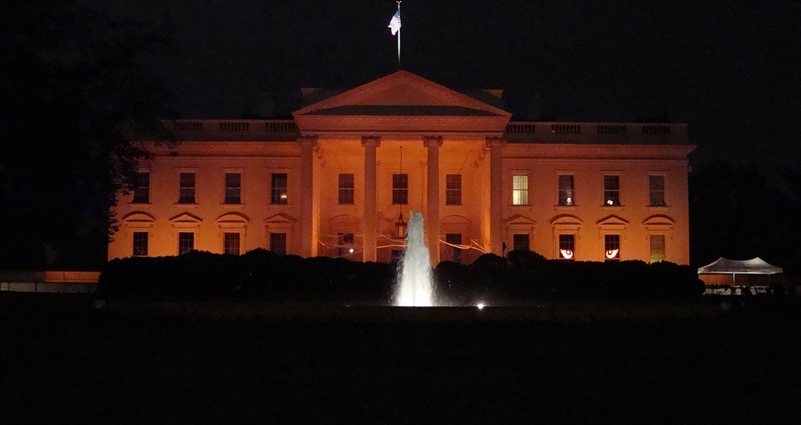 Photo by:
KBE via Flickr
The White House joined in on the celebrations after decorating the South Portico of the home on Friday with large fake spiders and spider webs. On Monday, trick-or-treaters from 20 different schools in Maryland, Virginia and the District of Columbia visited the South Lawn for Halloween festivities.
According to ABC News, the president and first lady handing out cookies made by the White House Pastry Kitchen, along with Presidential M&M's and various other treats. A number of agencies and departments also were at the White House handing out various items, including the United States Secret Service, Federal Emergency Management Agency, National Aeronautics and Space Administration and the National Park Service.
Click here to check out some photos of the decorated White House!