Halloween at the White House
Home » Blog » DCHauntedHouses.com News and Updates, Press Releases, Halloween Headlines
October 29, 2018 By Haunt News & Press Releases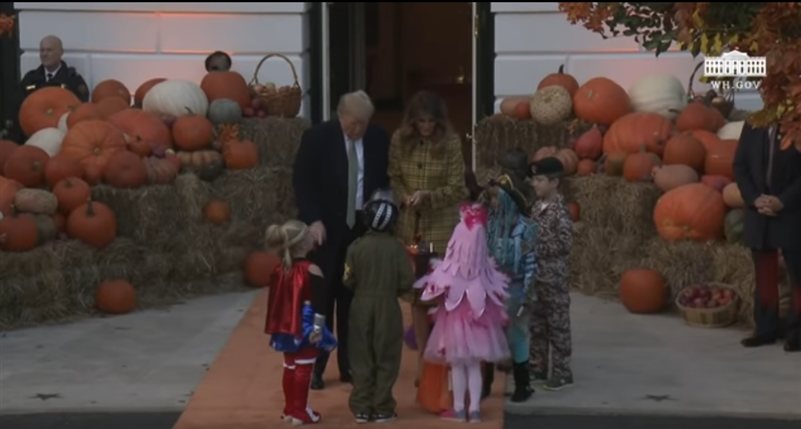 Commemorative Hershey bars and Twizzlers were handed out to trick or treaters
Photo by:
The White House, via YouTube
On Sunday, October 28, 2018, the South Lawn was filled with little ghosts and goblins, witches, dragons, and other imaginative costumes as the Trump Administration celebrated this year's Halloween at the White House.
Gates opened to military families, and local schoolchildren with their parents from 4:30 to 7:30 PM (tickets were distributed by the Department of Education and the White House Military Office).
Cornstalks as tall as the Truman balcony hung from the White House columns, while colorful fall foliage draped the South Portico staircases. A sprawling harvest of decorative pumpkins, gourds, and hay bales were on display for the trick-or-treaters.
The President and First Lady handed out commemorative candy in front of the South Portico, and several departments and agencies attended along with a variety of fun items and activities for the children to participate in.
Source: The White House